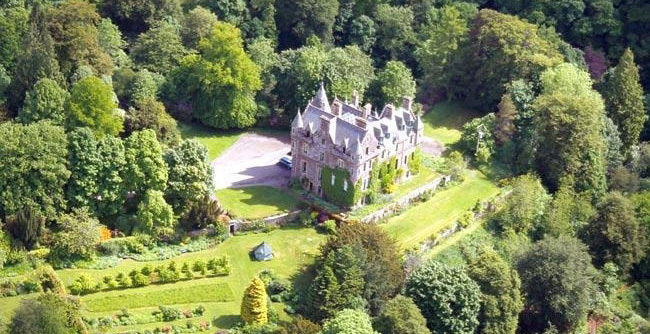 Welcome to Kilbryde Castle
Kilbryde Castle, in Central Scotland, has been home to the Campbell family since 1659. There has been a building on the site since about 1460. The building was originally a traditional Scottish Tower House. It is situated on the side of a gorge which the river Ardoch flows through encircling the castle on three sides. It was rebuilt in the 1870's by the present owner's great, great grandfather in the style of the period.

The gardens were created from the 1970's onwards by Sir Colin and Lady Campbell and provide a wonderful backdrop to weddings and other events.

Sir James Campbell and his wife Carola have prepared the castle and gardens as a venue for various events; weddings, dinner and lunch parties and garden based events. They believe in being flexible in their arrangements to suit the needs of their clients.